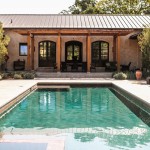 "PassiveWorks brings a wealth of knowledge to a project. Rick Milburn is passionate about his work and the quality of the product delivered. Extensive time and effort have been invested into learning ways to build better and projects are a true collaborative effort. It is a pleasure to have a builder, subs, and architect always striving to deliver the best product possible for a given budget."
– Jarrod Denton, Architect, Napa Valley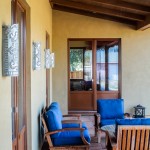 "We've built a number of houses over the years and worked with some pretty terrific people. Rick and his PassivWorks team take building to another level. The workmanship is outstanding. He provides terrific advice and guidance on thinking through the thousands of decisions, large and small, that you go through. He communicated well, was personally involved every day, never surprised us, and kept meticulous care of the schedule and budget. Usually we're educating people on green building but Rick's enthusiasm and knowledge of green building is among the top in the country. Rick proves that you don't have to give up comfort or style to build a net-zero energy house.
A few months after we moved in, we experienced a 6.0 earthquake with the epicenter 5 miles from our house. The house was so well built, we had no damage, faring better than most of our neighbors. Rick was knocking on our door the next day at 8am to check on us. He was making the rounds with all of his clients to make sure they were OK. We have a new friend for life."
– J. Gerstenfeld, Casa Mirasol, Napa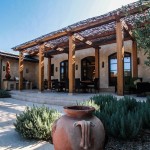 PassivWorks built our incredible Passiv house in Sonoma. Rick Milburn is extremely knowledgeable about energy efficiency and is a sought after speaker on green building practices. He is practical, knows what works and is constantly researching the latest sustainable materials and processes. Through his guidance, we were able to strike a perfect balance between recent technological advances in energy efficiency and the old world charm of a tuscan inspired home. We're thrilled with how our home turned out! It was a pleasure to work with such a high integrity guy as Rick and I would highly recommend him for any construction project.
– Jennifer Wood, The Wood's Custom Villa & Studio, Sonoma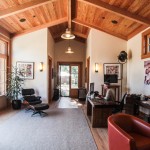 Rick Milburn of Passivworks is the most thorough, honest and knowledgable professional I have ever had the pleasure to work with in building a home. I have built far too many in my lifetime, but I have never experienced such passion for excellence that Rick and his team display.You'll find less expensive quotes, but you'll likely end up paying more for that underestimate from contractors wanting to get your business. I've been there. Rick sticks to his promises on expenses and is incredibly diligent about reviewing each invoice in detail – down to the last nail. I can't recommend Rick and Passivworkds highly enough.

– James Wood, The Wood's Custom Villa, Sonoma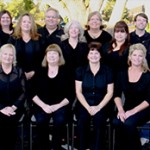 We have worked with Rick on several projects and he has done a wonderful job for our clients. He is excellent at finding materials that are "green" and takes extra effort to make sure the products are correct, from the main product to installation materials. I would highly recommend his work.

Abbey Carpets Unlimited, Napa Valley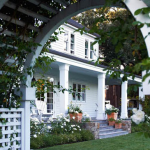 I am a design professional who worked with this company. Having twenty four years experience in the interior design industry and specializing in interior architecture and construction specifications as well as on site supervision, I found PassivWorks, Inc. to be extremely professional in representing the client's needs and budget concerns at the same time carrying through our specified design direction, as not always experienced in our field with a general contractor.
We were very proud with our project and with our continuing relationship with PassivWorks.