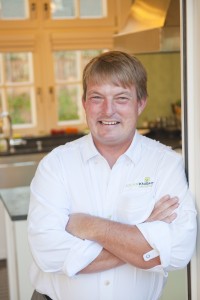 Rick Milburn
Master Builder
Licensed General Contractor
Born in Salt Lake City, Utah in 1969 and raised in Southern California, Rick grew up with an innate talent and interest in the process of building.  His first job in the trades at the age of thirteen was followed by years of mentoring by seasoned building professionals through summer positions and later apprenticeship periods.
During his formative years, he had the privilege to serve in the USMC and with the support of his parents, the G.I. Bill and a hammer to earn his way, he graduated with a B.S. from the University of California, Davis.  In 1996, he had the opportunity to move to the Napa Valley and start his own company.  He's been building in Northern California ever since with one goal in mind – "Better Buildings".
CERTIFICATIONS AND EDUCATION:
Certified Passive House™ Consultant
Certified Green Builder
Certified Passive House Builder
Certified Photovoltaic Installer
Professional Associations
NorCal Solar Energy Association
Solar Sonoma County
Education
Bachelor of Science from UC Davis
Water Pumping and Photovoltaics
Utility Interactive Photovoltaics
Advanced Photovoltaics
PHIUS Passive House Consultants Training
_________________________________________________________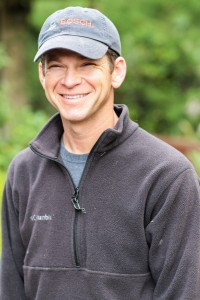 Eric Phillips
Licensed General Contractor
Head Carpenter
Of humble nature and the school of hard knox, Eric Phillips joined the Passivworks team twelve years ago when Passivworks founder, Rick Milburn, noticed that Eric knew what it took to get a job done, regardless of the task. At the time, Eric was working in a different genre of customer service, but one equally as sensitive: Personal training. An accomplished nutritionist and personal trainer, Eric had the patience to work with people and their personal goals, and the perseverance to help see them through. He began building houses with Rick, and after showing great tenacity, work ethic, the desire to learn and inherent ability to see the smallest of details, he started managing projects and taking the lead as head carpenter. He loves the challenging world of building because of the diversity of each day and the troubleshooting that goes along with it. He feels great accomplishment at the completion of any project and loves sharing that pride with the proficient team that helps him get there. When it comes to scheduling, ordering, detail carpentry and pretty much anything with wood, Eric is your man.
_________________________________________________________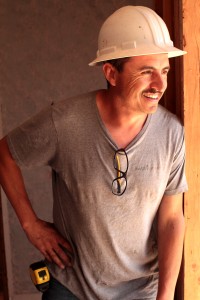 Juan Estevez
Carpenter
"I love seeing clients that are content… that makes me happy", said Juan Estevez, a carpenter and permanent member of the Passivworks Team. Originally from Mexico, Juan began his Carpenter career upon arriving in Napa in 1995 at the tender age of nineteen. He soaked in all he could doing odd jobs in Construction until he was hired by Passivworks eight years ago and began to refine his skills doing more detailed carpentry. He has been referred to as a "work horse", nothing seems to deter him and he enjoys operating under someone who has an eye for perfection. His favorite part is watching the transition of a project from the bare bones to completion, and he is as kind and funny as he is hard working…always keeping the team in high spirits.